Published: 05 Feb 2018
Updated:
Breaking News
(23 Jan 2018)


AjBeS; AjQoL published are now indexed in DOAJ

(13 Dec 2017)


E-BPJ; ajE-Bs; jABs; AjBeS; AjQoL published are now indexed in ScienceOpen
Publications | Conferences | International Scientific Committee | Conference Policy | Best Paper | Memories | Archives

Our Silver 25th international conference, the 8th AicE-Bs2018 (Asia Pacific International Conference on Environment-Behaviour Studies) shall be held in Sheffield, UK, from 14-15 July 2018. It shall be organised by AMER (Association of Malaysian Environment-Behaviour Researchers), ABRA (Association of Behavioural Researchers on Asians) and cE-Bs (Centre for Environment-Behaviour Studies, FSPU, UiTM, Malaysia). AicE-Bs2018 shall be co-hosted by the School of Architecture, The University of Sheffield, UK. The event shall be fully managed by AMER's subsidiary, emAs (AMER Event Management & Services) under emAs emAs Resources.
The e-International Publishing House (e-IPH) Ltd. UK, shall publish both the Abstract Book (with ISBN) and the Proceeding (based on selected papers) in the E-BPJ (Environment-Behaviour Proceedings Journal), August 2018, issue. The Proceeding shall then be sent to Thomson Reuters, for possible indexing in their WoS (Web of Science). Currently, the E-BPJ is indexed in ScienceOpen. The Best Paper Award papers, to be condensed into articles shall be published in AjBeS (Asian Journal of Behavioural Studies), currently indexed in DOAJ.
Journals & Proceedings Published
Proceedings Indexed in Thomson Reuters WoS (Web of Science)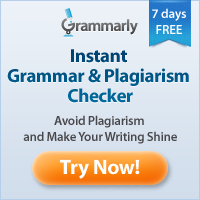 International Scientific Committee / Peer Reviewers

Call for Extended Abstracts(flyer, pdf).

Keynote Speakers

Fees and Payments Instructions

Conference Tour (tba)

Abstract Deadline & Fees

Abstract & Conference Registration Submission Requirements:-

a) Please submit your Abstract both Online and email as per the Abstract template (WORDS file).

Compulsory to include as Supplementary Files (Pdf):-

b)Conference Registration Form


c) Proof of Abstract Fees paid.

Login

To those who have previously registered with E-BPJ, you should be able to Login.

If not, you need to Register first before you are able to Login.

Please submit online your Abstract under the Section:-

Abstract: AicE-Bs2018Sheffield by 18 Apr 2018, Abstract Fees: RM100 / USD27.

Late charges: 19-25 Apr 2018, Abstract Fees: RM200 / USD54.

Full Paper Deadline & Fees

Full Paper Submission Requirements:-

a) Please submit your full paper both Online and email as per the Full Paper template (WORDS file), to be emailed to authors of the approved abstract.

Compulsory to include as Supplementary Files (Pdf):-

b) Full Paper, without authors names and affiliation (for ISC peer reviews)

c) Grammarly Score (>90%); Similarity Index (<30%)

d) Publishing Agreement, filled and duly signed

e) Proof of Registration Fees paid. Plus Publication Fees USD130 (MYR450) per paper, if you wish to be in

the running for the Best Paper awards (refer Conf Policy).

Please submit your Full Paper by: 30 May 2018.

Late Charges: 31 May - 06 Jun 2018 (Refer Registration Fees Schedule)

Papers shall not be accepted after 06 Jun 2018 (strictly).

Enquiries:

This email address is being protected from spambots. You need JavaScript enabled to view it.

This email address is being protected from spambots. You need JavaScript enabled to view it.

The Arts Tower, University of Sheffield, UK

(Conference Venue)