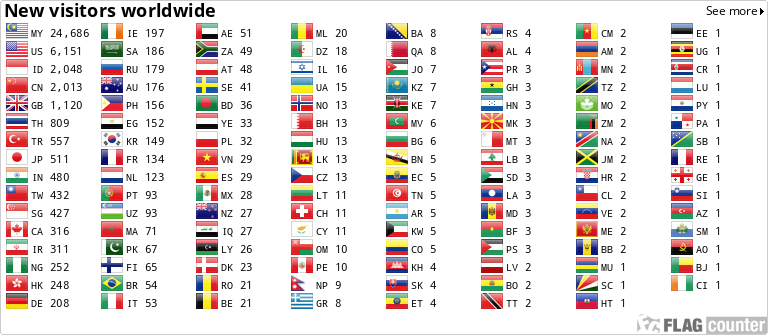 Published: 01 January 2016
Updated: 02 January 2017
AcE-Bs2017Isfahan, Iran, 01-05 July 2017
Khaju Bridge, Isfahan, Iran
8th Asian Conference on Environment-Behaviour Studies
Enquiries:This email address is being protected from spambots. You need JavaScript enabled to view it.; This email address is being protected from spambots. You need JavaScript enabled to view it.
ASLI (Annual Serial Landmark International) Conferences on QoL2017
AicQoL2017Bangkok, Thailand, 25-27 February 2017
Grand Palace Complex, Bangkok
5th AMER International Conference on Quality of Life

"Quality of Life in the Built & Natural Environment 5"
Enquiries: This email address is being protected from spambots. You need JavaScript enabled to view it.; This email address is being protected from spambots. You need JavaScript enabled to view it.
ASLI (Annual Serial Landmark International) Conferences on QoL2018
AicQoL2018HoChiMinhCity, Vietnam, 17-19 Feb. 2018
Special Announcement
(18 Dec. 2016)
With much regret, it is quite unfortunate, that the publications for both ajE-Bs and jABs have to be suspended with immediate effect.
The reason being, the ISSN officially provided by the original publisher for both the journals in 2010 and 2011, respectively, were not registered with ISSN Malaysia.
As such, articles published are deemed null and void, due to the non-existence of the journals.
Efforts are now being made by the new publisher, e-IPH Ltd.,UK to expedite the registration of the journals and obtain the ISSN. Articles originally published since 2010 shall be republished upon receiving the new ISSN from ISSN UK.
Latest:
(20 Dec. 2016)
Re-birth of
ajE-B
s
and
jABs
are now progressing.
Very inspirational introductory articles by:-
Emeritus Professor Christopher P. Spencer, Co-founder of the Journal of Environmental Psychology.
Professor David L. Uzzell, Past-President of the International Association for People-Environment Studies (IAPS).
New publications by Editorial Board Member

Special Announcement: Publications
Conference Papers
Commencing 2017, all the international conferences shall be held bi-annually.
For 2017, only the following shall be held:-
AicQoL2017Bangkok, 25-27 February 2017
AcE-Bs2017Isfahan, 26-30 August 2017
For 2018, only the following shall be held:-
AQoL2018Antalya, 24-28 February 2018
AicE-Bs2018Sheffield, 25-29 August 2018
The subsidised publication charges for selected papers to be published in the E-BPJ, shall be USD 100 per paper.
There is no additional publication charges for selected articles to be published in ajE-Bs, jABs, AjBeS or AjQoL.
Non-Conference Papers
Article submission is now opened throughout the year, for possible publication in ajE-Bs or jABs.
For more info, please visit our publisher's web at e-IPH Ltd., UK.
Publication charges for 2016/17:-
450 USD per article for AMER ABRA members
500 USD per article for non- AMER ABRA members
Announcement
Our 3 new maiden publications (with ISSN), the E-BPJ, AjBeS and AjQoL can be viewed via our new publisher's web below:-
Forthcoming conference Abstracts and Full Papers submissions and publications, with our new publisher, shall be via the Open Journal System (OJS). Please familiarise yourself with the
OJS
(you tube).
Tutorial for submitting your articles (abstract or full paper) can be found
here
(you tube).
For the benefit of authors, special tutorial sessions shall be conducted at our forthcoming conferences, commencing with the AicE-Bs2016Edinburgh.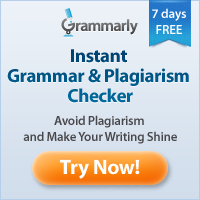 To AMER / ABRA members who wish to purchase New or Renew your Grammarly Annual Licence, please email your interest to This email address is being protected from spambots. You need JavaScript enabled to view it. latest by 31 December 2016,
Next discounted bulk purchase for members is January 2017.
Past Conferences
AicE-Bs2016Edinburgh, Scotland, UK, 27-30 July 2016: Memories
7th Asia Pacific International Conference on Environment-Behaviour Studies
"Adapted and Adaptable Environments"
Enquiries: This email address is being protected from spambots. You need JavaScript enabled to view it.
Participants, St Leonards Hall, University of Edinburgh, UK
***Celebrating cE-Bs & AMER 20th International Conference***
AcE-Bs2016Taipei, Taiwan, 09-10 April 2016

7th Asian Conference on Environment-Behaviour Studies
"Innovation, Sharing and Cultural Diversity"